So, I moved the sewing machine up to my room and did some sewing. I hemmed my dress I got from the Salvation Army. I don't know if I like it. I could just wear it around the house. I might end up hemming it shorter.

Before: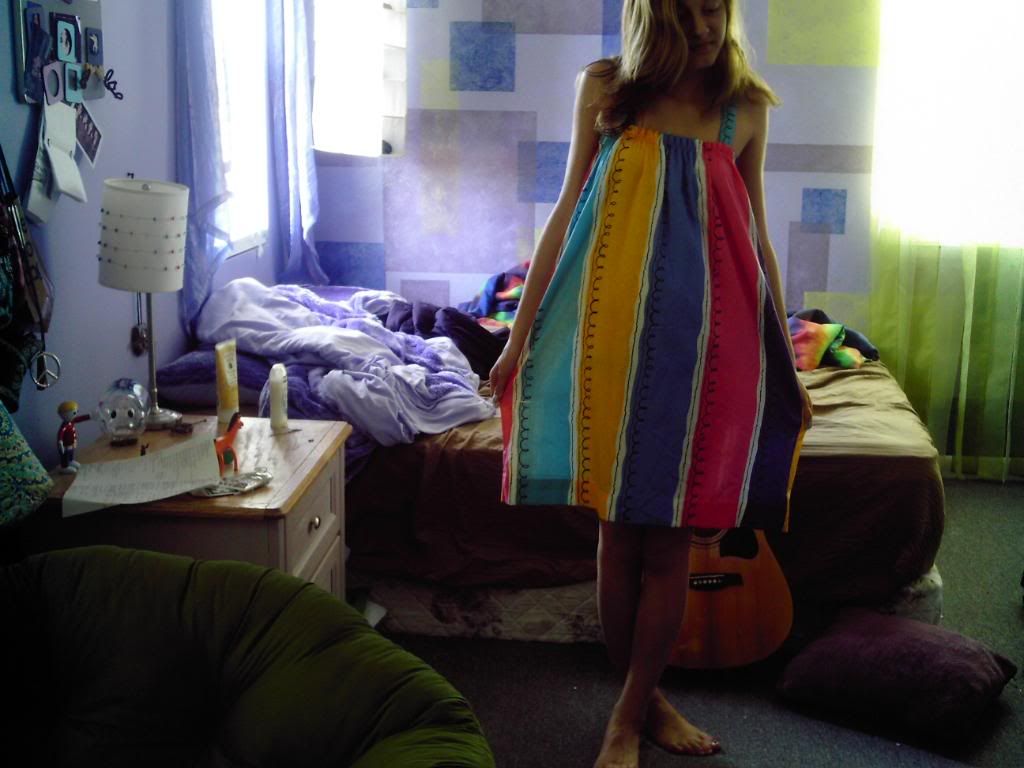 After: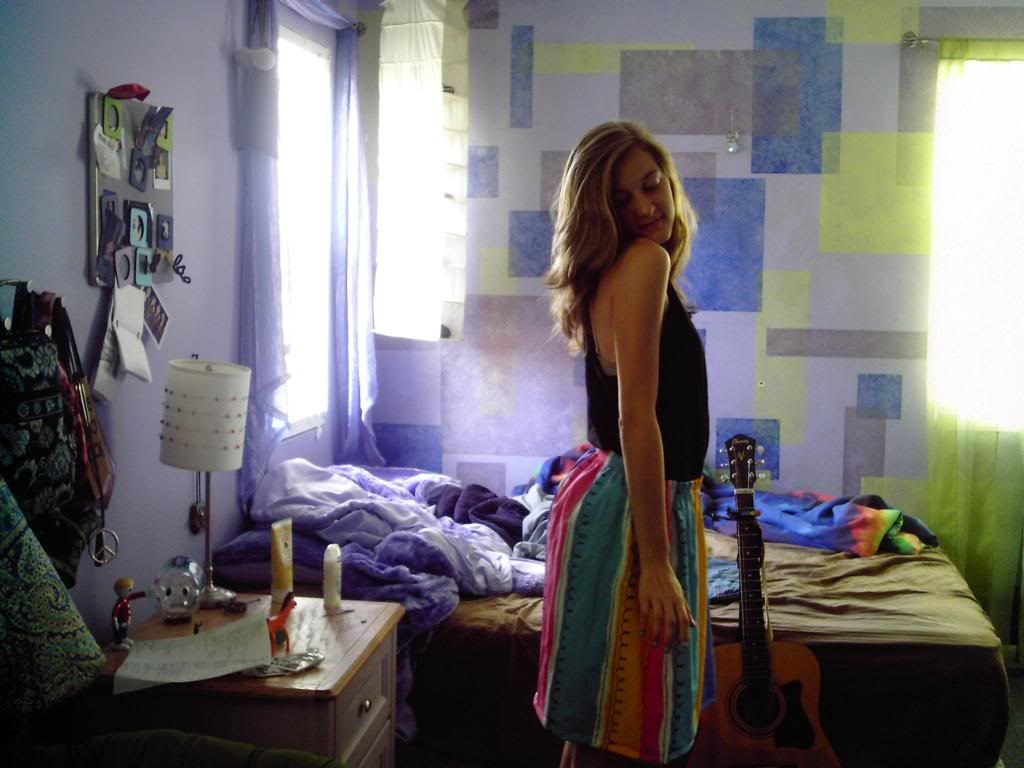 That's my room in the background. Lovely isn't it?
Anyways, I got the skirt because I thought the print was fun, but now I'm having second thoughts. Is the print too annoying? You go ahead and be as critical as you want to, I don't care, really. I'm on the borderline of liking it and hating it.
I also recorded a video of me singing You Belong to Me by Jason Wade, and I tried to upload it on photobucket, didn't work.
I tried to upload it to tinypic, didn't work.
Presently, I'm trying to upload it to YouTube, and it's taking forever!
I don't know if I'll be able to make it work. It's getting super frustrating.
file:///C:/Documents%20and%20Settings/Danielle/Desktop/Movie.wmv